Worlds First Hemp Airplane!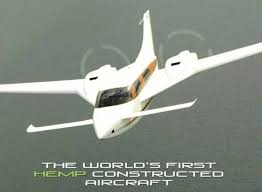 Derek Kesek, Founder of Hempearth
Creator of the World's First Hemp Plane
Start & Stop the Show Below
My Thoughts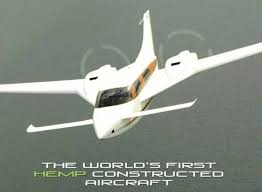 Derek Kesek, CEO, and Founder of Hempearth is doing great things in the world. He's passionate about something and doesn't give up until he gets what he wants – and what he wants is to help humanity discover hemp. The creation of the plane is exciting. It would enlighten a lot of people to the many uses and benefits of this amazing plant.
In this interview, you will meet a man working to create a more progressive society where everyone can live in a culture of abundance. His approach is to live by example and simply go create his vision. The creation of the world's first hemp airplane is a labor of love. I hope as you listen you're drawn to look at how to create more of what you want to see in the world. I also hope you visit hs website and consider having your name on the plane. It's only $1. No, that's not a typo. It's really only $1 to have your name on the plane!
Enjoy the Show,
Chris
Show Summary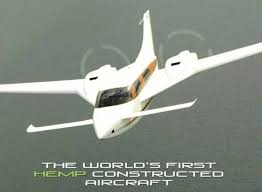 The show opened with Derek sharing his background and how he became passionate about hemp. He shared how he first began Hempearth around bio-fuel and ethanol to create clean energy. To this day Hempearth's research and development of bio ethanol continue. Derek also shared how his passion for hemp and what it can do led him to the decision to create the first hemp airplane.
Around 75 percent of the plane will be constructed of industrial hemp and the four-seater plane will have a wingspan of 36 feet. The plane will also be powered by hemp biofuel. If all goes as planned, the plane will take its first initial flight in Kitty Hawk, North Carolina, where the world's first successful aircraft flight took place.
The plane will fly in 2016 – taking off from Kitty Hawk, North Carolina where the Wright Brothers took their first flight.  You can have your name on the plane with a donation of as little as $1. Derek shared how everything is happening in divine timing and he likes it that way. He also said Hempearth is accepting investors of like mind with a passion for the movement.
Hemp Links Mentioned on the Show
HempEarth – Homepage for the world's first hemp airplane. Information and facts and sponsorship opportunities for the first hemp plane.
Why Hemp – Following the hemp, HempWorx, and CBD Oil movement.
Previous Hemp Shows – A previous show with Bruce Perlowin, Anndrea Hermann.
Anndrea Hermann – Anndrea Hermann who is a thought leader in the movement shared the current status f hemp legislation, information about her radio show and her class at Oregon State University which is the first college accredited class on industrial Hemp.
More of My Shows About Industrial Hemp
Comments
comments