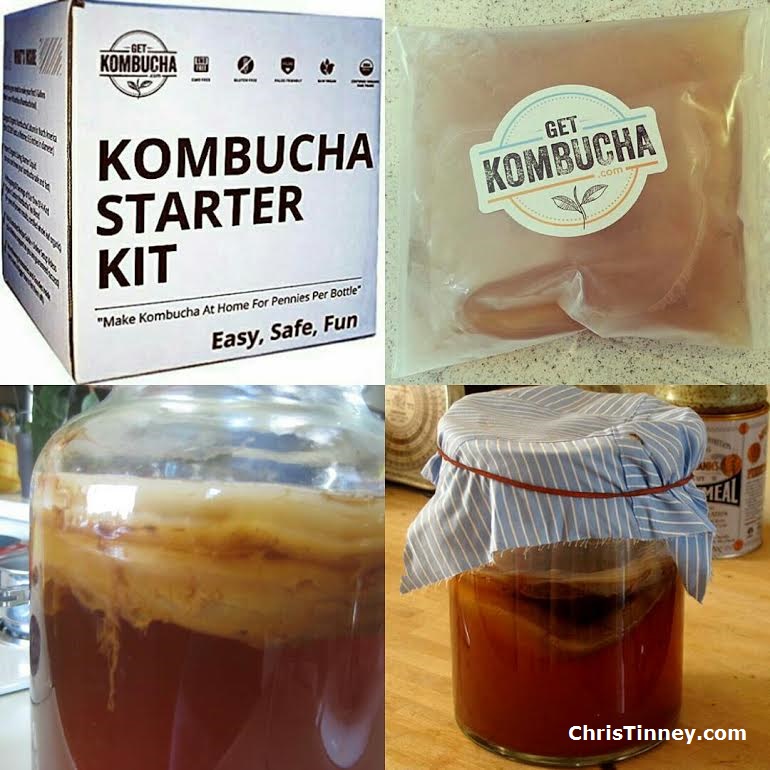 I've been drinking so much Kombucha I decided to make my own. I'm already on my second brew! 
I didn't know much about it when I started just a month ago but I will say it's much easier than I thought. I decided to write this review. I hope it inspires others to start brewing their on kombucha. The picture on the right is my first brew and at the bottom of this page are the links on Amazon to everything I  purchased to make my first brew. 
This is just a quick review because I've been getting a lot of questions and messages from pole since I started posting my kombucha pictures on Instagram and Facebook.
The 3 most popular Kombucha starter kits:
1) The Kombucha Shop
2) Kombucha Kamp
3) Get Kombucha
All three offer great kits and have a loyal following.  I choose to buy my starter kit from Get Kombucha. They have lots of videos on their website and were very helpful. I called several times just to make sure I was doing it right. My kit came with a scoby, starter tea, ph tester strips, gloves (too small for me), organic sugar, two cloth covers and super easy instructions.  
It does not come with a jar which you will need. The one from the Kombucha Shop does come with a jar but it's a 1 gallon jar and I already knew I wanted to brew two gallons at a time so I opted for the $50 starter kit. I also purchased the bottles needed to do a second fermentation which is required if you want to give it that carbonated, fizzy taste like GT's Kombucha that you buy at the store. I purchased everything including the kit on Amazon. It was interesting to note that the Get Kombucha Starter Kit is $10 less on Amazon than it is on their own site. After calling to make sure it was the same kit I went ahead and purchased it on Amazon with the other items.
So this is my opening post to get everyone up to speed.  I'll be posting more pictures as I go along.  Make sure you subscribe to my newsletter as I'll be posting a lot more information on the benefits and history of kombucha in the coming weeks.  
Enjoy!
Comments
comments