Pesticides in CBD Oil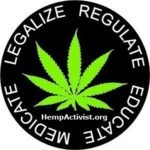 Pesticides are being found in CBD oil at an alarming rate. Restrictive federal regulations serve to prevent farmers and manufacturers from working together across state lines. The passage of the 2014 Farm Bill changed the landscape in several important aspects.  Section 7606 did provide for Universities to research hemp (but not marijuana!) and for it to be commercially grown where state laws allowed it to be produced. However, hemp as a crop is not yet fully accepted under federal regulations. Normally the Environmental Protect agency would be responsible for issues regarding pesticides and make final decisions on what specific pesticides can be used. This would include regulations regarding pesticides in CBD oil. 
Laws Do Not Cover Pesticides in CBD Oil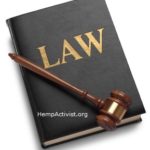 Not all manufacturers have pesticides in their CBD oil. Here's the scoop. Any product sold for the use of controlling some pest – be it fungus, insect, weed or anything else – is legally classified as a pesticide. Under federal law, any pesticide can only be used on the crop for which it was specifically labeled. The problem is because of the regulatory unclarity hemp is not yet recognized as a legitimate crop by the EPA. The "crop" hemp does not presently exist. Therefore, no pesticides can list hemp as a crop on their label.  Under laws regulating pesticide use in the United States, a grower can only use a pesticide that is listed on the label of that pesticide. In fact, using a pesticide that does not have what you're growing listed on the label is a violation of the law. Until hemp is recognized at the federal level as a crop, most pesticides cannot be applied to the crop. Any such use would always result in the presence of illegal residues of a pesticide. Normally, when a crop has been found to have been treated with an illegal pesticide, they are considered to have illegal residues and are prohibited from being sold subject to seizure and destruction.
State Laws Regarding Pesticides in CBD Oil
Under longstanding pesticide law, all pesticide labels – along with all allowable uses – are approved by the Environmental Protection Agency. With no federal list to draw from the first two states to legalize, both Washington and Colorado developed interim lists of pesticides they consider acceptable for Cannabis production (including hemp) under state guidelines. These lists of pesticides that are state approved are ones that have been determined "not in violation" of federal law.
Pesticides in CBD Oil Being Sold Commercially
It's hard to know how prevalent pesticides in CBD oil are.  Some states recently passed laws to require testing of every batch of marijuana, but none have for hemp which is what is used to make most of the CBD oil being sold today. In tests in Oregon and California, 80% of the products tested positive for pesticides. If the same raw material (marijuana or hemp) is being used to manufacture CBD's it would stand to reason there are about the same levels of pesticides in CB oil.
Preventing Mold & Pesticides in CBD Oil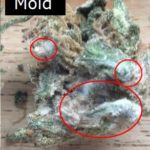 Hemp doesn't require pesticides to grow abundantly so only buy CBD oil made from organic marijuana or hemp. Next, make sure the plant is not being destroyed in the extraction process. I only source CBD oil, and CBD Isolate that uses Subcritical CO2 extraction. This technique allows for the purest form of CBD oil.
Once the hemp is harvested, a fresh lot drying method is used to prevent bacteria and mold growth. Most CBD farms do not use a fresh lot drying method, most simply seal the hemp in bags and put them on a shelf to conserve the integrity of the plant. The problem is this method is the plant loses potency and phytochemicals. Subcritical CO2 extraction technology allows us to extract all of the nutrients, without using any heat or harmful solvents. The result is a high potency, whole food CBD Oil with exceptional nutritional qualities. When done this way the CBD's and will have 400+ other nutrients that work synergistic – al in an easy-to-use, easy-to-absorb form. Our CBD oil is unique. Most CBD companies use solvents to perform extraction potentially destroying the potential therapeutic benefit of the whole cannabis phytocomplex. There are more than 400 phytonutrients in hemp. 
People always ask me what company they should purchase from because they know I work many of the farmers and manufacturers. For individuals or smaller retails outlets wanting to carry CBD products I recommend Hempworx. If you are a company wanting to private label or acquire the raw materials, I recommend you purchase wholesale CBD oil.
Buy From Farmers Covered Under the US Farm Bill
You want to make sure your farmers are FDA compliant. That's a big deal because there are not many of them around. I source hemp grown as part of the Hemp Pilot Program. That program helps farmers that have converted to growing cannabis, which is 100% organic, and nothing is not genetically modified.  Many growers harvesting and manufacturing hemp in both CA and CO are operating out of compliance. It's important to stay away from CBD sources from Europe and Asia as the product is formulated differently each time with zero consistency from one batch to the next. Often CBD production outside of the US is processed in old dilapidated facilities. It's not uncommon for fragments of drywall to end up in the CBD.
Summary of Pesticides in CBD Oil
Pesticides in CBD oil is a real problem. Until the federal government legalizes the entire industry it will be hard to regulate and protect users. However, there are ways you can ensure your product is pesticide free.   The first thing is to buy organic. There is no reason to have pesticides in CBD oil. Hemp grows "like a weed"! Make sure the manufacturer is FDA compliant. Buy from a reputable company that makes their testing available for review. 
Learn More
Get my newsletter below to learn more about pesticides in CBD Oil!
Comments
comments