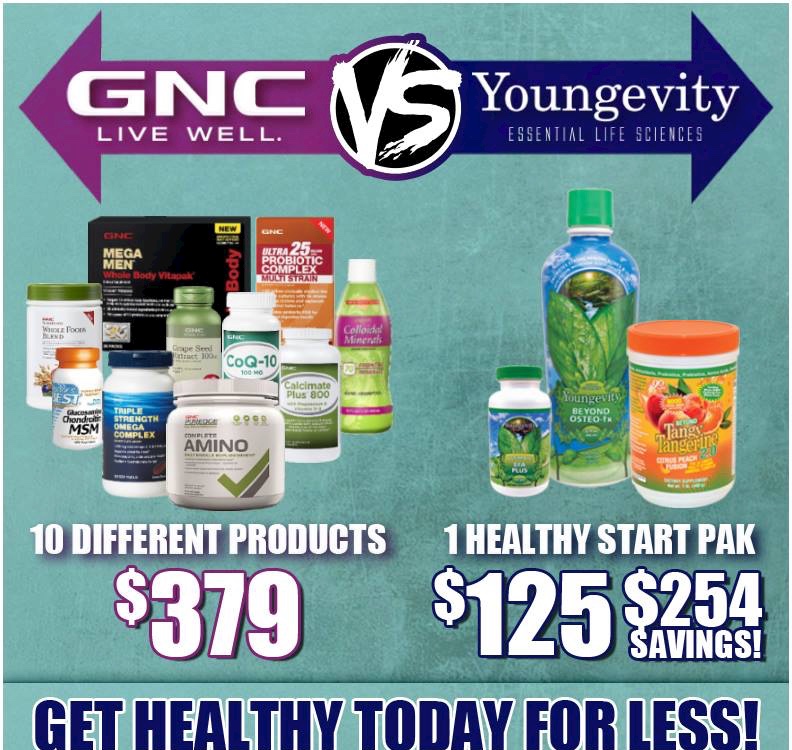 "Every man, woman, and child needs 90 essential nutrients just to survive, much less to thrive. To put the odds in your favor to live as long as possible, with the highest possible quality of life, you must get these nutrients every day."  
Dr. Joel Wallach
Founder of Youngevity & Author "Dead Doctors Don't Lie"
More than 300 Million Copies Sold!

Listen Below
90 Essential Nutrients in Tangy Tangerine by Dr. Joel Wallach of Youngevity
Did you know that only 8-12% of the typical nutritional supplements available today are actually absorbed by your body? That means that approximately 90% of typical supplements are flushed down the drain.
When Dr. Wallach appeared on Up Close he shared his lifelong research behind Youngevity products – why they're 90-98% absorbable – and why there's such a difference? The secret is Youngevity's exclusive source of plant-derived minerals that dramatically increase bioavailability (absorbability).
Youngevity combines superior raw materials with state-of-the-art processing and production. This is why people experience results with Youngevity.

Tangy Tangerine
Beyond Tangy Tangerine® (BTT) contains a base of Majestic Earth® Plant Derived Minerals™ blended with vitamins, amino acids and other beneficial nutrients to make a balanced and complete daily supplement. 
60 Minerals
Calcium, Magnesium, Phosphorus,  Potassium, Sodium, Chloride, Sulfur, Cobalt, Copper, Aluminum,  Arsenic, Barium, Beryllium, Boron, Bromine, Carbon,  Iodine, Iron, Manganese, Selenium, Zinc, Cerium, Cesium, Chromium, Dysprosium, Erbium, Europium, Gadolinium, Gallium, Germanium, Gold, Hafnium, Holmium, Hydrogen, Lanthanum, Lithium, Lutetium, Molybdenum, Neodymium, Nickel, Niobium, Nitrogen, Oxygen, Praseodymium, Rhenium, Rubidium, Samarium, Scandium, Silica, Silver, Strontium, Tantalum, Terbium, Thulium, Tin, Titanium, Vanadium, Ytterbium, Yttrium, Zirconium
2-3 Essential Fatty Acids
Omega 3, Omega 6, Omega 9
16 Vitamins
Vitamin A, Vitamin B1, Vitamin B2, Vitamin B3, Vitamin B5, Vitamin B6, Vitamin B12, Vitamin C, Vitamin D, Vitamin K, Biotin, Choline, Flavonoids (Bioflavonoids), Folic Acid, Inositol   12 Amino Acids Valine, Lysine, Threonine, Leucine, Isoleucine, Tryptophan, Phenylalanine, Methionine, Histidine, Arginine, Taurine, Tyrosine
Learn More about Dr. Joel Wallach and Youngevity
I have been happily consuming Tangy Tangerine every day for more than 6 years. I make sure I never run out because when I do I feel the difference. Most people have simply never had all the vitamins and minerals they need for optimum health. All Youngevity products come with a 100%, ironclad, money back guarantee. 
The Youngevity Mission
What if you could wake up each day full of energy and vitality, with that unmistakable glow of radiant good health, abundant possibilities, and ample prosperity? That's what Youngevity is all about!
Based on the groundbreaking research of Dr. Joel Wallach, Youngevity exists to deliver exceptional nutrition and healthy lifestyle solutions so you can more easily meet the often overwhelming demands of modern living.
All Youngevity products come with a 100%, iron-clad, money back guarantee – because they work!
Joel D. Wallach, BS, DVM, ND
Youngevity's Founder
Lots of people dream about changing the world, but very few ever try it — let alone do it. Dr. Joel Wallach's relentless 45-year pursuit of scientific truth and his persistent willingness to challenge the status quo has enriched the lives and improved the health and well-being of millions of people.
His "Dead Doctors Don't Lie" audio lecture is famous for taking on the pharmaceutical industry and exposing why information about natural cures is kept from the public.
Today, Dr. Wallach is renowned for his groundbreaking research on the health benefits of selenium and other minerals. He currently dedicates his time to lecturing throughout the world on the therapeutic benefits of vitamins and minerals, and on lobbying the U.S. Food and Drug Administration on behalf of the dietary supplement industry.
"Let's Play Doctor" By Dr. Joel Wallach
$20 Value
Up Close listeners get a free copy of "Let's Play Doctor" by Dr. Joel Wallach when they order any of the Healthy Body Paks by Youngevity. Amazon describes, "Let's Play Doctor" as the one book that, "teaches ordinary people how to read doctor's prescription, how to interpret lab reports and how to use vitamins, minerals, and herbs to treat 400 of the most common diseases. You must order from the site below to get this free gift with your order.
CLICK HERE or select one of the paks below.
Choose the Healthy Body Pak™ that's right f
or you
Each Healthy Body Pak™ from Youngevity provides the 90 essential nutrients your body needs for complete health, including minerals, essential fatty acids, vitamins and amino acids. You may want to consider one of the Youngevity specialty Paks to address specific health concerns.
Tysha and I love Tangy Tangerine. You notice the difference the very first day. Dr. Wallach has nailed it by identifying the trace minerals as an important part of any nutritional program.  The Start Pak and Weight Loss Pak are the two most popular
Comments
comments